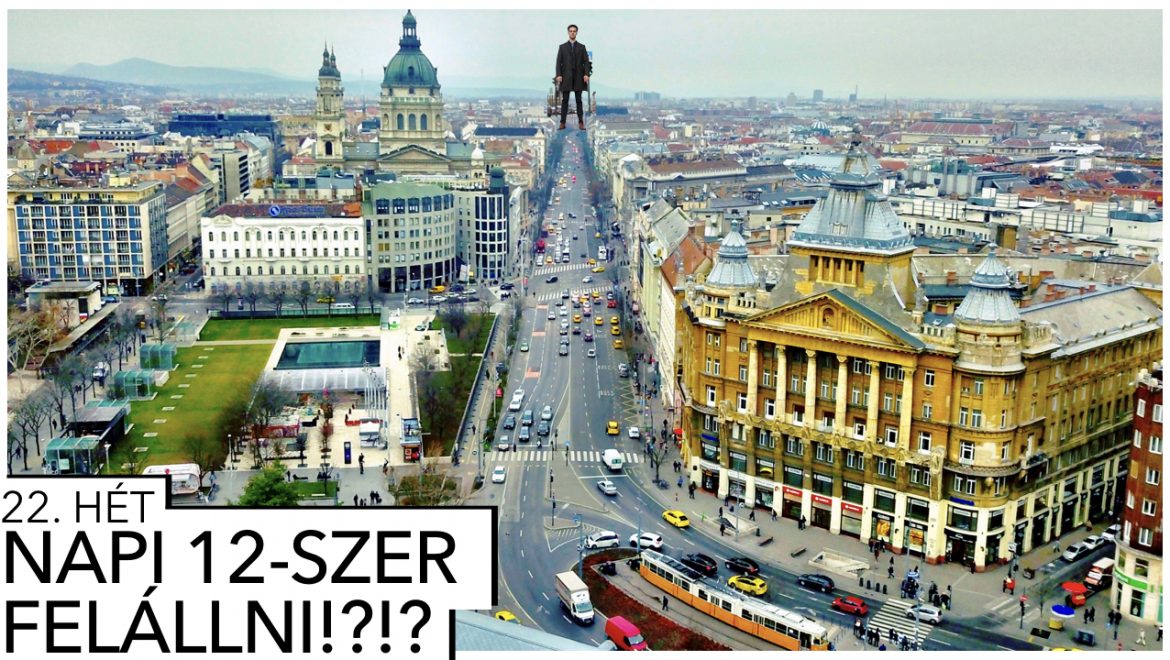 "Új évi fogadalmak", "egy 365 oldalas könyv első lapjai"… Ezekben nem hiszek és te se higyj! De akkor mi a motiváció?
Hosszú távú célok lehetnek, de a tervet a legapróbb lépésekre szedjük szét.  Imádom ahogyan az edzőtermek megtelnek január első heteiben, ahogy száraz januárt tartanak emberek, elmennek orvosi kivizsgálásra, meghozzák nagy befektetési-, vagy karrier döntésüket, vagy éppen Tinderre felregisztrálnak – vagy le:).
Persze a kalendári év egy jó mérőszám. Így hoztam meg én is két döntésemet a 2017-es évre:
Minden nap aktív leszek: ebben az Apple Watch Activity mérése tökéletes társ

Cél: Minden nap teljesíteni a 350 aktív kalóriaégetést, 12 hónapon keresztül, 12 Apple Award-ot kapni és 365 napnyi "Longest Streak Move"

Naplót kezdek írni: ehhez a Five-Minute Journal nevű módszert alkalmaztam

Cél: Minden nap elején leírni miért vagyok hálás és minden nap végén összeszedni a király dolgokat amik történtek
The Rock azt mondja, hogyha bármikor megfoghatjuk a legnehezebb súlyt és csapathatjuk!
Szóval én csapattam! Heti három-négy edzés. Minden héten, egy éve! És miért érte meg, miben mérhető ez? Azon kívül, hogy minden reggel amikor ott vagyok edzésen és benne vagyok a szettben és már alig bírom a tizedik húzódzkodást, de élvezem! És utána az egész naphoz úgy állok, hogy már nyertem, szóval jöhet bármi! Ezen kívül az egészségem elég dúrván javult: nem voltam beteg egész évben. Nyílván a testem, izomzatom is fejlődött, de ami leginkább bejön az a határaim feszegetése, és a hozzáállásom kontrollálása; tudatos pozitív manipulálása. Ezt adta az Apple Watch minden napi aktivitás elérése.
A naplózás pedig… Egyszerűen boldogan kezdtem a napot. Be kell vallanom, sokszor ébredek ilyen negatív, szar hangulatban. Semmihez sincs kedvem, főleg kikelni az ágyból. Szerintem aki valaha is szeretett lustálkodni, az tudja, hogy miről beszélek! De az az ici-pici erőfeszítés, hogy az amúgy is telefonhoz nyúlás alkalmával ne az Instát vagy Messengert nyissam meg, hanem a napló appomat, az semmi! De a hozadék az óriási! Imádom ahogy megalapozza a napomat és egyből egy pozitív hozzállásba, azaz mindset-be rak. Ugyanez igaz a nap végére. Az értelmetlen scrollozások helyett arra a feltett kérdésre kell válaszolnom, hogy milyen király dolgok történtek az adott napon, konkrétan három. Egyszerűen jó visszagondolni, még ha szar is történt de a jóra fókuszálni és arra hogy mit tanulhattam belőle ma.
Belemehetnék még a reggeli rutinokba, és jobban is bemutathatnám a napló appomat, de ezt majd talán leközelebb!
Nézzük mi a trev(em) a 2018-as évre:
Kialakítani a szervezetem számára megfelelő étrendet. (Tavaly sokat teszteltem, de még nincs meg a tuti recept)
Mindfullness, hogy ott tudjak lenni az adott helyzetben és ne nézegessek összevissza a környezetem körül, vagy ne remegjen lábam. Csak nyugodtan, flow-ban lenni
Rutinok: reggeli és esti rutin szigorúbb betartása. Úgy érzem elég jó ötleteim, praktikáim vannak rutinok terén. De ezeket nem mindig viszem végig, pedig elméletben olyan könnyűek! Például reggel ébredés pillanatában elindítani a meditációm, majd naplót írni, kis olvasás, hidegzuhany, edzés v mozgás, kaja. És valami mindig meggátol. Igen, ez a valami én vagyok, és ezt szigorítani kell. Ha azt kérdezed, miért legyek szigorú magammal, a válasz egyszerű: erős a korreláció a napom boldogsága és produktivitása, valamint a rutin elvégzése között. Igen, ha elvégzem sokkal királyabb minden ?
Befektetések: eddig nem igazán foglalkoztam a kis vagyonom kezelésével, de idén szeretnék ebbe is belevágni. Még nincs pontos terv (ugye nem január elsején kell mindent eldönteni), de ez is idei cél
Vlog: és hát végül a vlog. Nagyon jó élményt volt a tavalyi év és nagy örömömet leltem benne. Így egyértelmű a döntés, hogy folytassam és folytatom is! Úgy érzem megtaláltam a legtesthezállóbb formátumot, most már csupán a saját stílus kialakítása és a "1,000 True Fan" megtalálása a cél!
Let's do this, 2018!
p