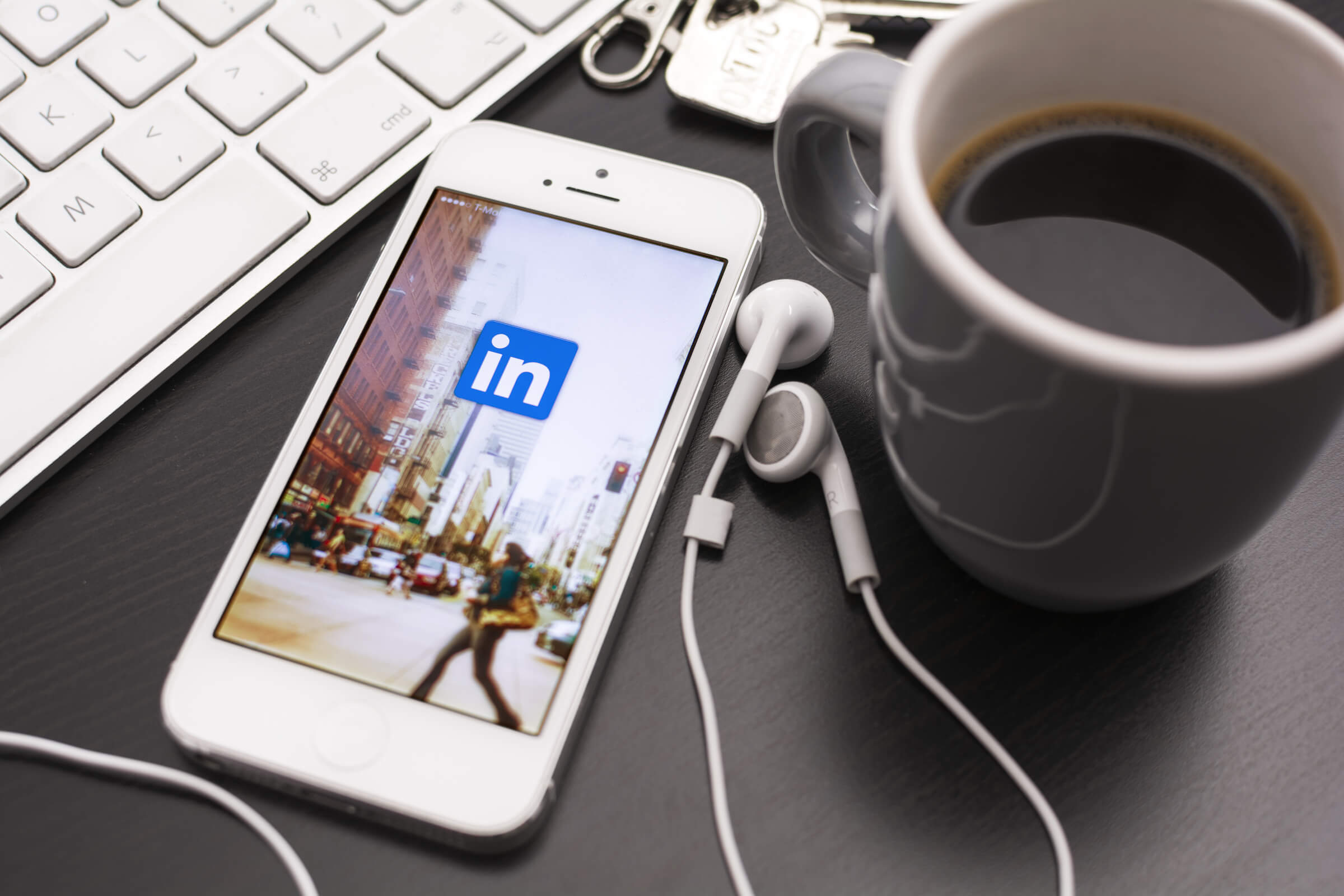 LinkedIn
is for everyone, no matter if you are a job seeker, a student, recent graduate, or if you are currently employed. It is one of the most powerful platforms for partnerships, clients, media, and it is a place of business, too. Therefore, having an attractive profile is more than important.
"Details are not details; they make the design"
I've always known that having a LinkedIn profile is a crucial element of a business, but in the very beginning I was not aware that the secret is in tiny details. When I first signed up to LinkedIn, I just started to fill out the sections without any deep consideration of the things I wrote.
If I'm not mistaken, LinkedIn has just recently started giving you tips on how to boost your profile. Earlier, you had to figure out everything on your own. Now, it shows if your profile is strong enough or weak lacking some information.
What LinkedIn won't tell you though, is how to write and what exactly to include. It took me a little time to understand that my LinkedIn profile is as important as, for example, my website; it is part of my business.
LinkedIn as the part of your identity
Your identity is like a puzzle; if only one little piece is missing, the picture is not complete. It is just simply annoying. In the same way, having an unprofessional profile looks discouraging when it comes to business. I realized that a LinkedIn profile is part of a whole identity.
Since then, from time to time I take a little time to look at my profile, how I can improve it. It's not like I did it once perfectly so I can forget about it. I always make updates, change things that could be different – things I notice on my own, or get as a tip from someone else.
LinkedIn sins
We should know about certain unwritten rules to follow. Actually, sometimes it is easier to learn from the mistakes and to know exactly what never to do.
Let's see then some of the worst LinkedIn sins listed by Emma Brudner, staff writer for HubSpot's Sales. She gives a great selection of those mistakes you should definitely avoid.
1.Forgetting to upload a profile photo
On LinkedIn you are selling a whole identity of yourself. Now, LinkedIn is like a huge community where you will not be seen, unless you do it. In fact, Nicole Williams LinkedIn spokeswoman says that "profiles with images are seven times more likely to be viewed than those without one."
2.Having a bad profile photo
Having a bad profile photo is still better than not having one at all, but still you should carefully select one that is more of a professional-looking picture. It means that you can completely forget about selfies, pictures taken in the mirror, family, pets, friends, duck-face, cheesy style. Keep in mind what you would like to convey to your network with your image.  
3.Summary, summary!
It is very unfortunate to miss out the summary section, even if it feels like you have added enough information about you. It is the only part of your profile where you can show your personality, which will make the difference between you and the others. So let yourself come up at least with few interesting sentences; this is what people would like to know about you.  
4.Grammatical errors
Make sure that every single word is grammatically correct. Such mistakes can play you off.  It shows that you don't care, you are irresponsible and careless. Always double check your writing.
5.Writing from the third person point of view
Writing your LinkedIn content in third person feels unnatural. Hopefully, you don't use third-person language in your everyday speech when you talk about yourself, so don't do it in your LinkedIn profile either.
6.Lack of personal contact information
Some people might feel that including their e-mail address in their profile is too personal. Well, it's not. In fact, it's important that let's say your potential buyers can find you and are able to get in touch with you without getting annoyed by the research they do in order to get your email address.
7.Neglecting keywords
SEO keywords should be included not only on your website, but also throughout your LinkedIn profile. It's proven that they boost views. So don't forget to put those powerful words and see the result.
8.Instant messages
If you really want to get in touch with someone, don't discourage them with your spammy e-mails that land instantly in their in-boxes right after the connection request is accepted. They won't see that you are really willing to put personal effort in that relationship. Start with a comment on one of their posts, or share an article with them, so they see you are really interested in the topic.
9.Generic connection requests
If you want to build quality relationships, you should always use personalized connection requests. The generic LinkedIn request "I'd like to add you to my professional network on LinkedIn" doesn't sound bad, but customization is important to show that you have real interest in the relationship.
10.Sending friendly but pointless messages
Sending friendly but pointless messages just to build a good relationship is not the best method you can find. People usually don't have time for easy chats, so use another way of connecting, use the "like" button, make a comment, or share.
11.InMail spams
No one likes spam. LinkedIn shouldn't be a place for spam, because people will tire of your messages if you send mass messages without any specific intention.
12.Overreacted selection of connections
Some people are overly selective about their LinkedIn network. However, there is nothing wrong with accepting most people who request to connect with you without seemingly have a valid reason for connecting with you. The more people you have in your circle, the more reach you have.
13.Weak comments
We established that comments are better than pointless messages. However, pointless comments don't make any sense either. If you don't have anything to add in particular, just simply give a "like."
14.Activity feed "on" when profile updating
Always turn your activity feed off when you update your profile, e.g., you add a new profile picture, or update a work experience or skill. People get tired of pointless information, let them see your post that they would like to read.
15.Being anonymous while viewing profiles
A conversation can start with a profile view. Someone might be interested in you, or it can happen the other way around, too. So don't have your search set to anonymous when you're looking at profiles, LinkedIn is here to expand your connections.