"THE HIGHER THE STAKES, THE HAPPIER I AM,
THE BETTER I WILL BE."
-Robert Downey Jr.-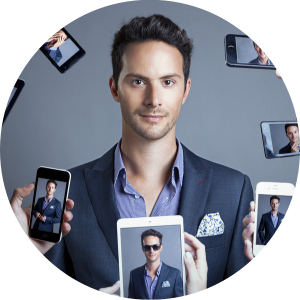 About Péter Szántó
Product of Budapest (Hungary)
Corvinus and USC alumni
Founder of SpringTab
passionate about showing beauty in life
A loving user of Apple, iPhone, Spark, Yesware, Spotify, Pomodoro, GTD, and Smart Habits.
I love to explore people, culture and new places.
Peter Szanto is a creative individual, speaker, photographer who founded Szanto&Company, a full stack digital craftsmanship agency, where he is the CEO. He also is the founder of SpringTab, a SaaS that provides brands better intelligence and auto-personalization to increase conversion. Peter specialized in dealing with creative tasks in both private and business life. He can be found on the streets of Budapest, Los Angeles or Italy.
He is failed founder of TouchCo, a start-up that innovated great apps through customers? pain research and distributes them via networks. The key was not in reinventing the wheel but focusing on synchronizing yet incompatible elements. Even tough the team raised Angel money and – thanks to customer development -, established great partnerships with organizations like WWF, they never got to launch. Running out of money meant only one thing: fail forward.
Peter was the President of Student Government at Corvinus University, where he got his Master in marketing communication cum laude and did a one year post grad program at The Lloyd Greif Center for Entrepreneurial Studies at the USC Marshall School of Business. Throughout his early career, Peter was fortunate to receive guidance from Professors, Mentors and Peers. Giving back is plays an important role in his life. This is why he is proud to be the founding mentor at Mentorship.hu; an independent civil organization with a goal to provide a practical insight for the next generation of promising entrepreneurs.
Peter is a regular speaker at places like Kürt Akadémia or Internet Hungary, won and exhibited in several photo contest, hosted and edited an IT TV show on RTL Klub. He consults SMM start-ups and international companies' such as Time-Warner, L'Oreal, OTP, MasterCard, USC, TripTrotting – regarding their social media and business development, lead different BTL advertising campaigns to help partners build a better brand.
In 2013, Peter  gave a TEDxYouth Talk – a life long bucket list dream – and won Mastercard's Mobile Banking App of the Year Award with the OTP SmartBank, where he was responsible for Customer Development and UX. In 2015 stepped down from Head of Marketing position at Fashion Street Budapest in order to fullfill SpringTab's next chapter of participating in ProSiebenSat.1's Accelerator in Germany.
Lean Startup Conference Week '16
Internet Hungary '13 & '15
Pioneers Pitch Competition
Kürt Akadméia
Silver for Digging in the Crates
SpringTab
Founder & CEO
since 2014
B Creative
 Chief Executive Officer
2009-2015
TouchCo Apps
Founder & CEO
October 2011 – April 2014

Peter Szanto Photography
Freelance Photographer
2003 – 2011
Time-Warner
L'Oreal
OTP
MasterCard
USC
TripTrotting
WOULD YOU LIKE TO COLLABORATE?
I would like to hear from you and discuss suitable
projects of any scale and scope –
– from big campaigns to web projects or
just beautiful creative content, I'm here.