With Mazda we could build up a two stage campaign to introduce the new Mazda2 to the Hungarian market.
The first stage was a web app, where all together during the campaigns nearly 1000 detailed psychographic profile data were collected. They all relevant users as they showed interest in Mazda and were willing to register with social login.
The detailed social profiles carry high marketing and sales value, as collaborations, advertising targeting/retargeting options.
During the second stage we customized the mazda.hu webpage.
Based on the results of the app and defined clusters we changed the content and it's order for each customer using social login.
Users got personalized information on the site, which is strengthening the brand loyalty.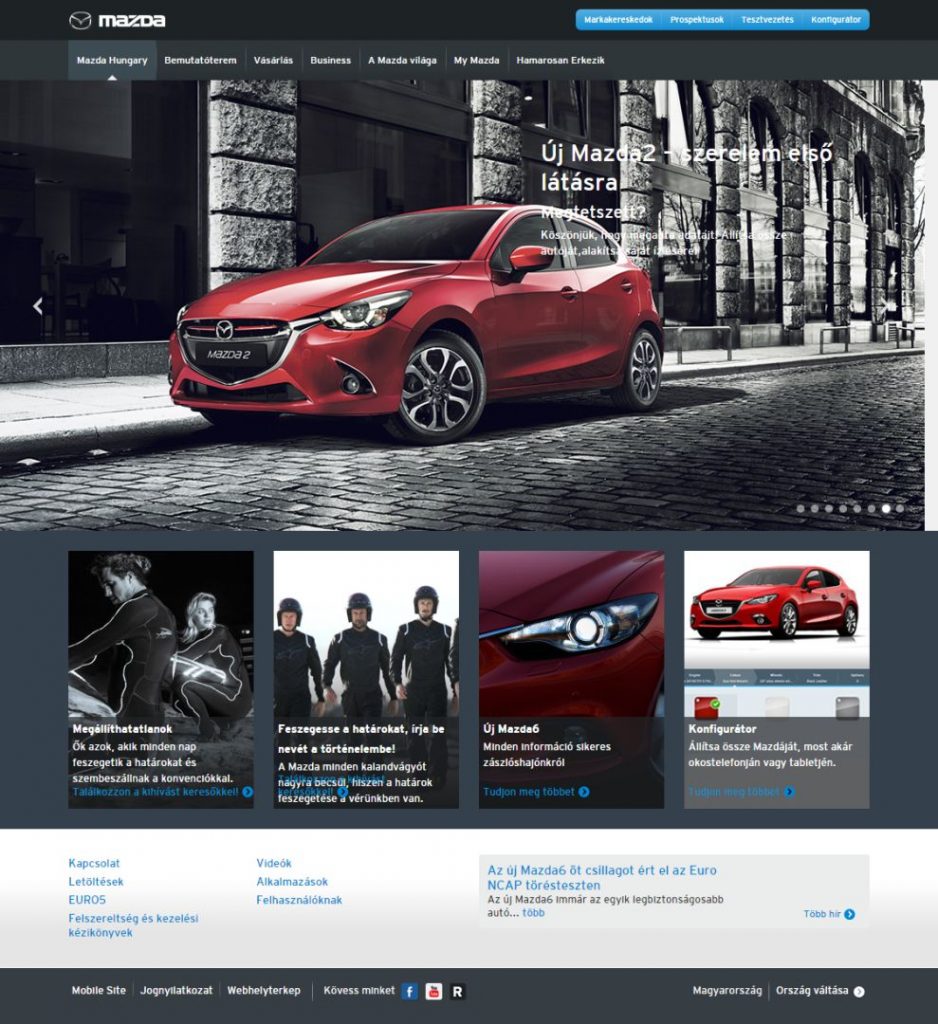 Date: December 19, 2016
Category: Branding, Strategic Consulting