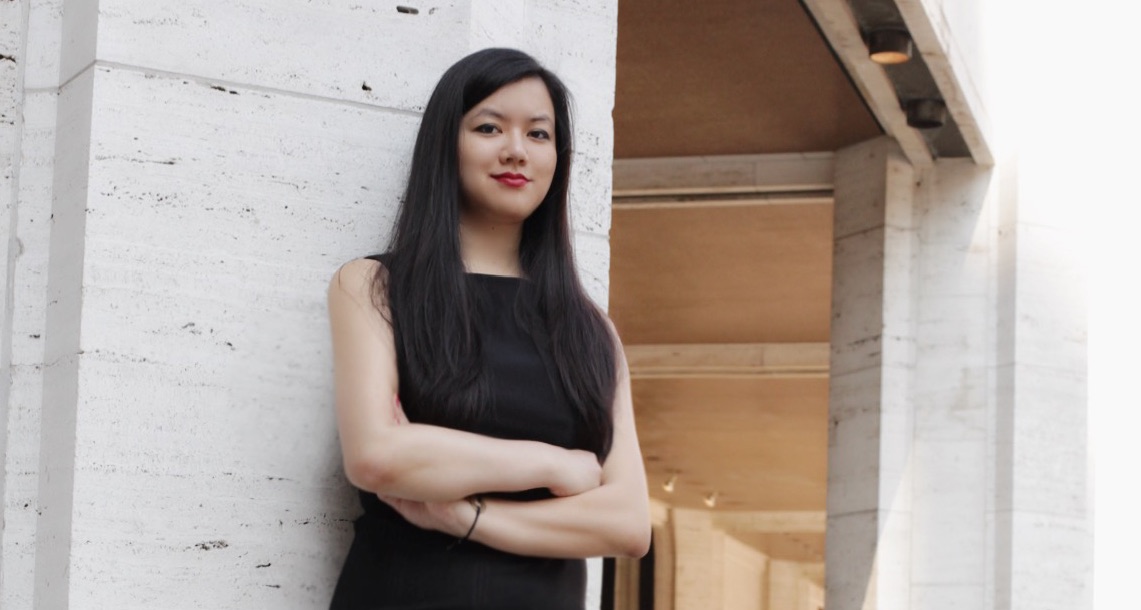 Mogul is an online publishing platform that helps millions of women around the world share ideas, stories and career advice with each other. I sat down with Tiffany Pham, the founder of Mogul, at the Pioneers Festival in Vienna to talk about her entrepreneurial journey and how she became one of the most influential young CEOs in the new media in just a few years.
We're from Hungary and the director of operations at Mogul is also Hungarian. Can you tell her story?
Our head of operations, Juli, is an amazing woman who earlier was one of our super users on the mobile platform. She had done such an impressionable job, and the insight she offered to the young women around the word was incredible.
So she was just this amazing super user to us when all of a sudden it made sense to bring her on board as part of the team. She started working as a consultant and she helped in different aspects of the business. And then over time it made sense to promote her to head of operations.
So that's the way I assured our team has grown organically through such mechanisms, and by onboarding super users around the world in different ways onto our team.
I love this story. When she was a consultant was she a full-time employee? Did she move to New York at that time?
Initially, she was working remotely, and then she came to our offices and began working full time as a consultant before becoming a full-time employee.
You have a remote team, as well as an internal team. How do you manage them? What are your managerial secrets?
With my internal team, I work hand in hand to create a culture of full transparency and real-time feedback. So that every single day there's no hesitation on providing ideas and suggestions that can help us improve all together. At the same time, each of the internal members of our team manages some respects of the external teams, as well.
For example, our head of operations oversees our ambassador program, and we have thousands of global ambassadors. We reach 18 million women each week, and our head of content community oversees 15 hundred influencers on the platform. We also manage a team of salespeople out in the field.
Let's talk about your journey, Tiffany. I tried to research it and maybe it was my lack of eye for details, but I couldn't figure out your tipping point, if you will. How did you get started, and what did you need in order to succeed?
It's a really good question. I think it was rooted in my family history because my family had been in the media and the service of providing information for many generations. I was inspired initially by my grandmother because she had written for newspapers in Asia to provide information access to those around her.
When I moved here, I did not know how to speak English. I learned it through the media, and started to understand how powerful it could be for learning. And then eventually, when I was fourteen, my grandmother passed away. The day that she passed away I made a promise to her that I was going to do everything I could to carry forward her legacy: Provide information access to the world like she had. So it became my sole motivation to carry out that goal for the rest of my life and dedicate everything I could towards that goal.
Thereafter I worked in the media industry across different facets, to learn every single new one. So one day I found myself in three jobs at once. I was working at CBS, the television network, and simultaneously I was working with the Beijing government to launch a new venture in the U.S. area bridging cultural gaps between U.S. and China, and then I had a third job. I was producing feature films and documentaries with Gérard Miller all around the different social issues that needed more global awareness.
As I worked in the news story growth, one day I woke up, and by chance, I've been listed on Forbes 30 under 30. And all of a sudden, young girls around the word started to write me letters asking me for advice, asking me what articles am I reading, what videos am I watching, is there a chance that I could share the resources I was accessing for these opportunities.
That's when I started to realize as I answered back every single letter one on one, what if we had a platform whereby millions of us could share our ideas, our carriers, and our lives, and our journeys. And from that exchange of information, we begin accessing more knowledge from each other, and become that much better and that much stronger together.
At that time, I'd written a book on how to better align the IT infrastructure with business strategies, and I realized that maybe if I could just teach myself how to code, I could make this a reality for younger women around the world like myself. So every single day I worked on the three jobs I had, and then at night at 3 a.m. sat down at the kitchen table and taught myself Ruby on Rails. After a couple of weeks, I built the first iteration of Mogul.
So to answer your question, the tipping point was when I finally had developed the first iteration. And then because all those young girls were continuing to contact me organically desiring this, as I launched it, it launched to million users within the first week, becoming one of the fastest growing concept platforms for woman ever. And subsequently, today we reach 18 million per week. So that's where we're right now.

Amazing story. How did you feel? Did you ever think about becoming an entrepreneur?
I always wanted to be an entrepreneur. My father was an entrepreneurial man. I grew up in an environment whereby we used to recite the phrase that it's OK to fall forward. And to fall forward was something that I realized I needed to do.
What I mean by that is to move past the nos and get to the yeses, to be resilient to realize that there's actually no failing because as long as we're moving forward, everything is OK. And as you're learning, in the end, you're winning.
Then what is a failure?
That's what I'm saying. There's no such thing as failure. As long as you're learning and moving ahead, then you're going to get to the yeses and in the end, you will learn everything you need to do to accomplish the next. So just keep moving ahead.
Let me rephrase it. Failing is when you stop. And you don't move forward. That's failure.
In that case, in the end, true failure is not doing. Not trying.
Can you talk a little bit about your years at CBS? Did the experience and the connections you made there help you become an entrepreneur?
Yes, absolutely. Being at CBS enabled me to see all the amazing ways in which the company had risen to the top and had created wonderful programming and amazing business partnerships to continue to sustain its profitability and growth. It was an amazing opportunity to see a world-class team in place in order to carry all those things out. It was the perfect place to develop insights into what Mogul could become one day.
You worked at a large corporation, and now you are managing an important website with millions of users. How can innovative companies work together with large corporations and companies like yours?
Ultimately it's all going to rely on your friendships. Relationships can help you enter each of the companies no matter what size in the right way.
So if you want to talk to an amazing start-up, you still have to figure out who internally is the decision maker and who can connect to that decision maker in a way that it will set you on the right path and the right foot in the door. So find your correct connection and find out that warm path to get there, and then ultimately on the corporation side it's the same thing.
Find who is the correct decision maker internally. Figure it out whether through various platforms like LinkedIn or through just discussing it in online groups. And then with that person, figure out who you know mutually, who can make a recommendation that will help you to rise up above the noise.
How did you build your friendships in the industry?
I'm glad you're asking this question, because what I'm about to say next is very key. It's about then developing true friendship and relationships through collaboration. So, in the end, it's not about networking per se and just creating this very superficial one-time relationship.
It's about creating a true friendship whether through initial teas or coffees, or by finding ways in which you collaborate together through small projects or tasks.
Maybe you help them on their site, or maybe you find a way to support them in their initiatives in a way that they don't have to put much investment in at the beginning. But as you prove yourself out in that very first initial moment, then all of a sudden that pilot task that they did with you will become so much more of a bigger deal!
During our meeting, I also asked Tiffany Pham about the development of the platform and her future plans for website personalization. I posted this part of the interview on Springtab's blog. If you'd like to know more about the Mogul platform, click here to read it.